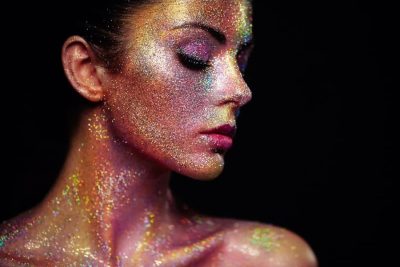 Makeup Artistry Program in San Jose and San Francisco, California
Step into the exciting world of makeup artist school, where you can explore your creativity and passion. At Cinta Aveda Institute's two campuses – located in San Jose and San Francisco, California – students learn the skills, techniques, and aesthetics that can take them on many rewarding career paths. Our program educators and staff will help you learn from two of the most respected names in the beauty industry – Aveda and Make-Up Designory – to become a certified makeup professional qualified to work with movie stars, new brides, fashion designers, and many others.
Aveda Products and Network
As the only Aveda-affiliated institute in northern California, Cinta Aveda Institute is part of a large educational network that features Aveda products. These products are made with pure plant essences and a dedication to sustainability. Graduates of our makeup artist school are positioned to flourish with their connections to a worldwide network of teachers, students, salons, spas, stores, and institutes.
Make-Up Designory
Cinta Aveda Institute's partnership with Make-Up Designory provides our students with top-notch instruction in techniques and product knowledge used throughout the entertainment and fashion industries.
Categories of Makeup Artistry Taught at Cinta Aveda Institute:
Editorial: Consists of fashion makeup techniques used in print, billboards, and advertising.
Bridal: Includes consulting with brides, bridal parties, and family members to create makeup looks for wedding celebrations.
Theatrical: A demanding and varied makeup field that includes movies, stage, circus, fashion, and other performance artists.
Media: Teaches how to use makeup for television, education, film, social media, and news outlets.
Clinical: The basic study for all makeup curriculums where students learn about skin, skincare, skin types, cleansing, and application techniques.
Makeup Artistry Education in California
At Cinta Aveda Institute, students learn to become leaders in the beauty industry. Our educators and staff encourage students to keep learning, experimenting and pushing the limits of creativity at our makeup artist school. In keeping with the Aveda philosophy, we focus on gaining knowledge of the plants and other ingredients used in products, as well as environmental sustainability in production and packaging.
We offer flexible, custom day and night schedules at both California campuses in the makeup artist school at Cinta Aveda Institute. Full-time and part-time students learn in lectures, attend demonstrations, and are assigned lab work and other homework. You will be well-grounded in theory and will receive plenty of practical, hands-on experience. Supervised by licensed professionals, you can hone your makeup artistry at the student salon and spa by applying makeup to customers and even giving makeup lessons!